IMAGE COPYRIGHTPA MEDIA
During this festive period, many will have to make difficult decisions about visiting family based on coronavirus restrictions.
But for some, not being able to go home for Christmas might be a welcome relief.
"I feel unhappy the whole time we are together for the holidays," says Sabrina (not her real name), who because of travel restrictions this year isn't able to reach her family in the United States.
"Both my parents have passed away, so when I fly home it is to see my siblings. But I have a brother who is really difficult and his wife is a total narcissist.
"It's so bad that sometimes I go home to the US and don't tell them," she says, admitting to feeling relieved about not being able to spend Christmas with them this year.
'Guilt-tripped'
"We have another brother who is very needy and uses up all my emotional energy talking about himself. It's exhausting.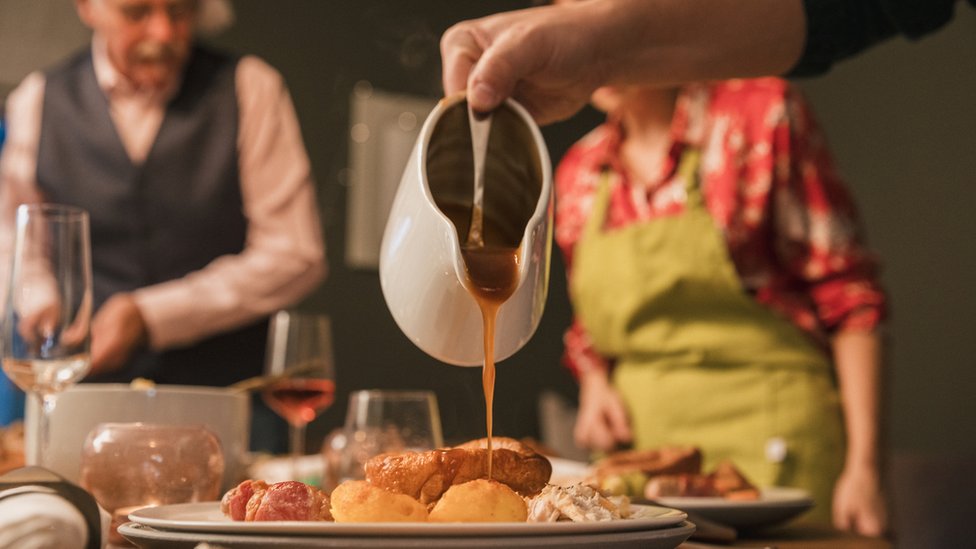 "I get guilt-tripped into helping out with family matters because I am gone all year and so I'm obliged to spend my vacation pivoting around him and feeling manipulated and unhappy.
"I would totally use the pandemic as an excuse to not visit my family. I've already used it to stay away from people I don't want to see anyway," says Sabrina.
"If I do travel elsewhere for the holiday season I won't post anything on my social media and they'll never know."
Couples and family therapist Dr Reenee Singh has seen an uptake in the use of her services leading up to Christmas this year.
"Traditionally there has been far too much pressure, both financial and emotional," she says, but the pandemic is also being added to the mix of family tensions – including avoiding each other.
"Some are using the pandemic as an excuse – and some of them are using it as an excuse so much that they can't really tell the difference between their story about why they're not going home and why they're really not going home.
"For some there's a relief around not going home and they can use the time to reflect on the year and have some time to themselves or their friends or partners. But for others it can really feel quite sad."
Asserting yourself
While some are using the pandemic as an excuse, others are simply choosing not to go home.
Asher Cutting went home to celebrate Christmas with his family last year. He found his first year as a student of photography at UWE Bristol difficult.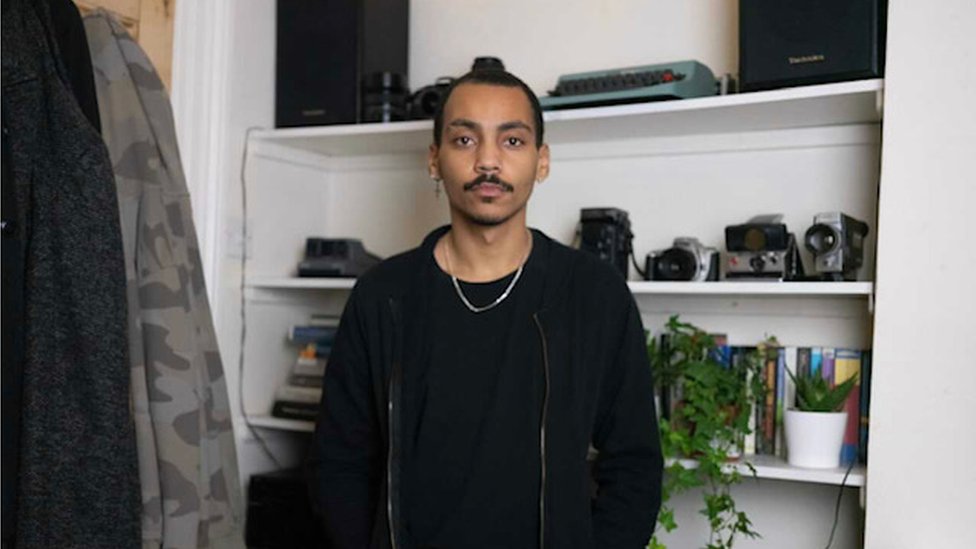 "I'd never really lived on my own. I hadn't really gone out at all to clubs or anything so it was quite a new experience. I really wanted to drop out. I didn't think uni was for me. I think mainly because I didn't really like my flatmates last year."
At the time, it made going home for Christmas an easy decision for Asher. But he doesn't feel the same this year.
"This will be the first Christmas on my own.
"There's a thing with being a student that you're on your own. You have to pay our own rent and buy your own food but you're still treated like a child.
"You're still dependent on our parents' money for loans and stuff, so I feel like this will definitely give me a direction into being more assertive," he said.
"Although it's Christmas, it's not a perfect month. I don't think anyone is ecstatically happy about December. All I really hear from family and people I know is how much they're dreading it for financial reasons and stuff.
"It's just a difficult time for a lot of people," says the student.
No 'right' Christmas
But is Christmas really all that bad? Are the rituals and traditions so awful that we would rather be on our own than participate in festivities with our families?
Author and musician Rhodri Marsden asked people about their own family's idiosyncrasies and weird traditions in his book, "A Very British Christmas – Twelve Days of Discomfort and Joy'".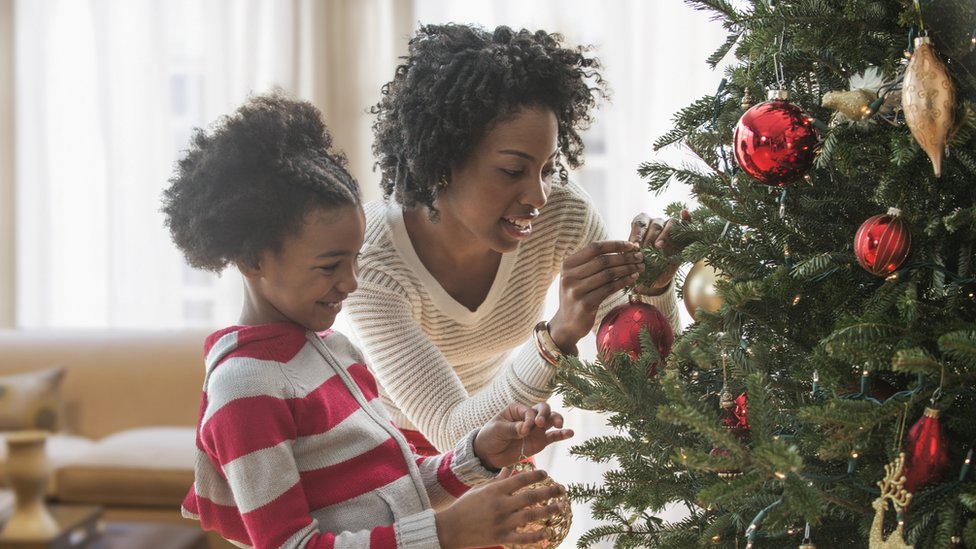 "I think people who say that they hate Christmas secretly enjoy it and they just like saying it to be contrary," says the author.
"Of course people have bad Christmases and the memory of those linger on, but the way that all of us, whatever our religion or belief system, mould Christmas to our own circumstances is a wonderful thing.
"Christmas is so many things to so many people. There is no right or wrong way of doing it," says Mr Marsden.
Although Christmas will look very different this year, Dr Singh believes there are still things we can do if we find ourselves anxious around family during the festive season.
"I would suggest being able to take a little bit of time out to go for a walk by one's self, or for teenagers and young adults to be able to go off and do something separately – and that should be negotiated and allowed," she says.
She says people need to "give each other permission to have separate spaces" – and then to enjoy time together.
"It feels like an opportunity to think about the spirit of Christmas. We should think about what a difficult time it's been for many and so we should do whatever we can this festive season to try and make it a little bit happier and easier," says Dr Singh.
How easy is it to open an offshore branch of your company in Vanuatu?  Extremely easy!  Take care of paperwork and fees online.  Stable economy and government in Vanuatu as well.  Are you interested?  Talk to the experts at #topcompanyformation.com